Lunchbreak.
A few weeks ago, I had literally the most productive lunch break ever by going to a workshop on productivity. (irony)
I found the workshop tremendously useful in helping me optimise my time and organise my life better. So I thought sharing it here would be very beneficial to anyone who is reading.
Common problems of unproductive people  
Constant procrastination: they are always delaying work and only attempt their homework at the last minute.
Constant lethargy: they always feel tired and exhausted (everyday)
Always Distracted: they are always double tapping on the gram. (liking a pic of some celebrity or on scrolling 9GAG)
Paralysis Without Analysis: They just have no clue on how to manage their time and have no way of prioritising.
Solution 1: Time Yourself
"Time flies when you are having fun!" This quote is often thrown around as a form of lamentation on how short time is when we enjoy the most. This saying also sheds light on how we perceive time poorly. (Even the scientists verified this to be true. )
This means that to manage your time, you must first keep track of your time. Understand your biases and tendencies by identifying what you enjoy the most and what you hate the most. What you love to do the most you will tend to overinvest and the opposite holds true for activities you hate.
For example, I really enjoy working out in the gym and could spend an hour there without even paying attention to the clock. But, when it comes to running, every minute kills me.
Take Action: Take a good hard look at your schedule and check what you are investing your time in. Be honest with yourself and ask: "Am I overinvesting or underinvesting in this area of my life?"
Solution 2: You are your own app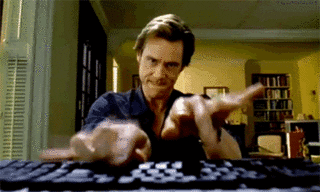 Recently, we have developed an obsession with "productivity apps". In the tech world we live in, there has to be an app for managing all our schedules, coffee dates, workout sessions, and classes. However, when considering technology one must consider that the perceived efficiencies of technology might be eroded after accounting for customization and set up for the individual's needs.
Take Action: Choose One and Commit to It. Marry one app and stay all the way. Avoid getting distracted by having multiple calendars etc. They merely clutter your head and make you feel overwhelmed.
I for one use my handy notebook to take down everything. So from work to appointments, everything gets dumped into the notebook.
Solution 3: Integrate Tasks into Your calendar.
To do lists will only remain lists if you don't set a deadline to it. When you plan for things, timing is always key. A plan without an end in sight will fail.
Take Action: Use your calendar as a task manager. Determine how long your task will take you and set aside time on your calendar to do it. You can dump your task in a general tasks list and then allocate accordingly in your week. (This will help you think through your to-dos better)
5 Bonus Hacks for maximising your productivity:
Eat the Frog.
You got a task you dread to accomplish? Do it FIRST. Get it out of the way, so you don't need to allow it to take up precious cognitive space in your brain. And also, when you got the hardest thing out of the way, the rest of the day will look like a cakewalk to you and you can sashay your way back to sleep when night falls.
Plan to Plan
If you don't have time to plan your week ahead. You are not living right. Take 30 minutes every week to just sit down in front of your notebook/laptop to just plan and write down your tasks for the week.
As we learnt in the good ol days of Army, you fail to plan, you plan to fail.
Stop FOMO-ing
Account for costs and detach yourself when making choices. Ask yourself: " Do I really need to go and watch this 30 minute Youtube Video about Cats or do I have to get a run in?"
Augment your Willpower
Make public pacts or find accountability partners that will call you out on your rubbish when you fail to commit to your plan. On a diet? Tell a friend to scold you everytime he sees you reaching out for fried chicken!
Clean Your Room Daily
This is my favourite. I used to be a heck of a mess but I realised if I take just 5 minutes to reset my table and shelve my books. The next day, I am faced with a clean slate to start the day victoriously.
Final Thoughts:
To be productive is to basically to get the most things done well in the shortest period of time. And when you want to be productive, you have to take ownership of how you run your life. No app, notebook, article or friend can do that for you. You have to undertake the endeavour to constantly improve yourself and find new ways to evolve into a better version of yourself.